welcome to JRDcustom.com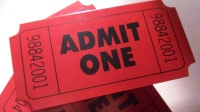 From the basic installation of a flat-panel television, to the complete design of a dedicated home entertainment environment, JRD Custom is dedicated to working with our clients to identify and satisfy their home entertainment needs and desires through intelligent, creative, and affordable home entertainment system design and installation. With over 18 years of combined experience in sales, installation and construction, JRD Custom's goal is a dedication to working with clients to realize their home's fullest potential.
Home Theater
Whether your vision for your home theater is a plasma television and speaker system in your family room, or a dedicated, in-home movie palace crowned with a lushly draped projection screen, JRD Custom works with our clients to focus their ideas and realize their ideal home entertainment solution.
Whole Home Entertainment
The experience need not be limited to the confines of a home theater. With thoughtful design, wired or wireless distribution, and intuitive control, JRD Custom can create the perfect whole home entertainment system for you and your family to enjoy simply and easily, with movies and music, indoors or out, kitchen to patio!